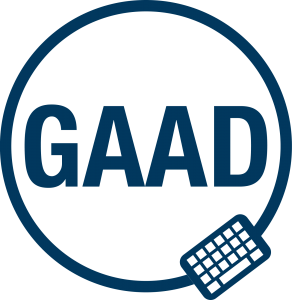 The purpose of Global Accessibility Awareness Day, or GAAD, is to raise awareness about digital accessibility and disability inclusion. For this year's event, on May 20th, the Teaching Accessibility research team partnered with the US-based initiative Teach Access to host an international coffee hour, bringing together educators from around the world to discuss the unique and rewarding work of teaching accessibility.
Our Accessibility Teachers' Coffee Hour guests came from 16 universities and colleges, in the UK, Ireland, Austria, Spain, Portugal, Australia, and the US. They provided viewpoints of both aspiring and experienced accessibility educators, teaching accessibility topics in education, design, and engineering courses and providing outreach, support, and mentoring.
We started the event with a plenary session and then split into four breakout sessions to discuss the following topics:
The challenges of teaching accessibility
Our values and approaches
Strategies for student engagement
Teaching and learning tasks and activities
We reconvened for reports back from the groups and wrapped up with a discussion of ways forward for accessibility education.
Several important themes emerged from the sessions.
The values discussion led to clarity around the societal imperative to teach accessibility, because digital accessibility is key to disability rights and disability inclusion and enabling everyone to contribute to society.
Challenges inherent in teaching accessibility include complexity and scope, and the tension between covering complex, multi-faceted accessibility topics in an already overloaded curriculum. Deficiencies include a lack of awareness and understanding, since students and teachers are unfamiliar with disability and how people with disabilities use technology, and a lack of visibility and urgency, as the need for accessibility skills is not visible and prioritized.
Educators overcome these challenges using various strategies, tasks, and activities. They seek out ways to embed accessibility into culture and practice, both at a strategic level, making accessibility a core value, and at a practical level, weaving accessibility into courses and activities. They find ways to engage diverse perspectives through activities like user research with people with disabilities and projects aimed at addressing accessibility needs. And they show the career impact of accessibility knowledge and skills through role modeling and mentoring with accessibility professionals.
Participants contributed to lively discussions and shared resources, including the growing Universal Design into University Curriculum (UDUC) repository of accessibility teaching resources at the University of Colorado at Boulder and the MOOCs for Accessibility Partnership (MOOCAP) Open Educational Resources, developed by an EU partnership of eight European universities.
We look forward to continuing our discussions with accessibility teachers worldwide and sharing resources to enhance accessibility education. Please subscribe to our newsletter for announcements of future events and project updates. You can also subscribe to updates from Teach Access by completing their Contact Us form.